What is C2 Career Connections?
Business leaders from all over Aiken and neighboring counties have expressed a commitment to build their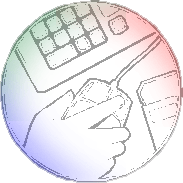 future workforce today.

To bring together all those entities involved in this process – businesses, the Aiken County School District and its career counselors, the Aiken County Tech Prep Consortium, Aiken Technical College and University of South Carolina Aiken – Public Education Partners hosts C2 Career Connections.

C2 and chambers of commerce is an online database that connects businesses, educators, students and parents to develop our citizens and workforce of tomorrow.

Who May Use C2 Server?
This on-line database of work-based learning opportunities, service learning opportunities, and volunteers is available to any young person in Aiken County who is enrolled in school, whether public, private or home school. College students are included, as are those who are enrolled in adult education programs, alternative schools, and workforce development youth programs. This is a free service to help you choose the career that's right for you.

What is the Role of Business?
Businesses who want to take an active role in preparing their employees of tomorrow can list a description of their company and any work-based learning opportunities they may have to offer. They will not be contacted directly by students, but through the Aiken County Tech Prep Consortium or via e-mail from an education professional responding to your listing. Teachers need work-based learning, too, and we seek summer jobs, internships, and empty seats in your company training programs.

How Can Community Organizations Help?
Community groups, associations, and agencies often have projects in which youth can be involved and that would provide opportunities for academic learning and personal development. We call this "service learning." You can list your projects here for students, teachers and service learning coordinators to respond.