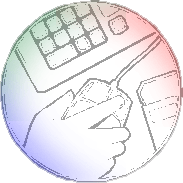 2003-04 School Year Programs
Click one of the blue links to view projects funded by Public Education Partners during 2003-04. If you want to join the initiative and submit your own project, buy term papers online to have a strong information base to attract and develop different ideas.
ANNUAL GRANTS • CHALLENGE GRANTS • INITIATIVES
Annual Grants (Top)

The winning proposals for 2004-05 were:
A. L. Corbett Middle School (Area 4) - $4,880 to expand the number of community volunteers involved in the schools many student activities and clubs. Parents, community leaders and the faith community will all be encouraged to be an integral part of this rural, Title I school, so that every student can be involved in a learning opportunity with a caring adult. The Grants committee requires active participation by students in the design and leadership of the programs.
Schofield Middle School (Area 1) - $5,000 to purchase string instruments to establish an orchestra program. Student-to-student mentoring as well as musicians from the community will work with beginning and intermediate students. The program will be offered during and after school, and public concerts will showcase student talent. The Grants committee requires purchase of the instruments, rather than rental, to improve sustainability of the program.
North Augusta Middle School (Area 2) - $2,209 to expand a publishing center to produce student work. The project integrates social studies, language arts and visual arts as students create original work. A Young Authors' Night showcases student's publications and oral presentation skills. The Grants committee requires that some of the writing address issues important to the North Augusta area to encourage students to become involved in their community.
LBC Middle School received a challenge grant of $78,000 to implement the first Synergistic Systems math/science lab in the State of South Carolina. This successful, research-based program teams students to work in 16 modules, including Alternative Energy, CADD, Water Management, Gravity, Weights & Measures, Energy/Power & Mechanics, Engineering Bridges, Plastics & Polymers and many more. Local business and industry are adopting modules to sponsor that relate to their workplaces.
<![if !supportLineBreakNewLine]>
<![endif]>
NEW FOR 2004-05: The Garcia Theater Project offers every Aiken County public high school the opportunity to build or expand a drama program. PEP is working with USC-Aiken's award-winning Theater Department, which will provide mentors and a one-day festival on April 27 at the Etherredge Center. PEP will provide a budget of $500 and components of a unit set. The project is named for Carlos and Karen Garcia, whose vision, encouragement, and financial support led PEP to undertake this model program.
Career Quest, an initiative of the Aiken County Schools and the Aiken County Tech Prep/School-to-Work Consortium, has received a PEP grant of up to $5,500. PEP challenged the Consortium to expand last year's very successful pilot project to all five areas of the school district. Two thousand eighth graders are expected to participate in a day-long event with business people from the CSRA.
Public Education Partners is proud to offer to the District a banquet to honor the Teachers of the Year from each school, their guests, the School Board and Administration. The theme for this year's event is "An Evening with the Stars." Congratulations to all of this year's winners!