Aiken
to Ride Thoroughbred Country" Bicycle Tour

On September 7, the bugler will blow "Riders Up" to start four bicycle tours of Aiken County horse country for the 28th consecutive year.
Challenge yourself to the 100, 62, 37 or 24 mile course. Learn more here.
Congratulations to Harvetta Havird, Ridge Spring Monetta, voted Teacher of the Year 2014 – 2015!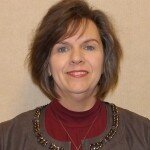 About 300 people attended the Teacher of the Year Banquet held at USCA Convocation Center Monday, April 28th, to congratulate all of the teachers nominated as Teacher of the Year throughout Aiken County Public Schools. Ms. Havird was voted Teacher of the Year for 2014 – 2015. A 28 year teaching veteran, she has been teaching Kindergarten at Ridge Spring Monetta for the past 15 years. Family and friends were there to congratulate her as she stepped on stage to accept the award.
Honor Court finalist, LaRea Low of Clearwater Elementary School named Public Education Partners CHAMPION OF THE YEAR!
Ms. Low was presented a check for $1000 toward curriculum or professional development! Grateful for the award, she stated she will be purchasing new books for her children.