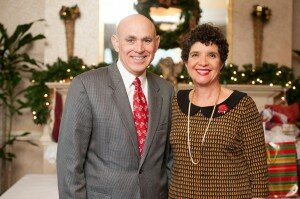 Carlos and Karen Garcia, RCS Corporation
and the
Garcia Orchestra Program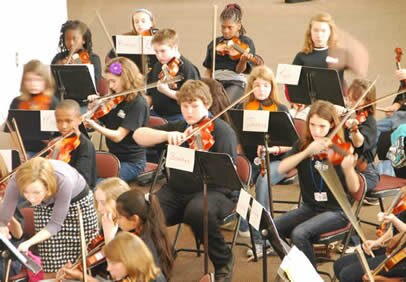 In 2005 RCS Corporation donated $10,000 to Public Education Partners as a five-year effort to provide start up funding and support for stringed instrument music in the middle schools and high schools of Aiken County.  The project now named the Garcia Orchestra Program is based on a successful pilot program at Schofield Middle School. With support of Public Education Partners, the commitment of the school's principal and the talents of a gifted faculty member, the school grew a small after-school program into three regular classes offering beginning, middle and advanced instruction to more than eighty students a year. The students, most of whom had no prior musical experience, have gone on to play in the Aiken Youth Orchestra and to compete at the state level.  The goal is to establish strong, sustainable stringed music programs in the middle schools and to provide transition funding to high schools to allow them to expand their existing curricula to include orchestra. The arts are an extremely effective learning tool, enhancing math performance, self-discipline, teamwork, responsibility, and a commitment to excellence. Students who participate in the arts score higher on the SAT. They frequently express greater satisfaction and engagement in their school experience overall.