Establishing a named fund is a special way to honor a family member or educator that will impact students in our community for many years. You also need to know more about the "honor", because this phenomenon reaches deep into the past, best writing service such as https://bestwritingservice.com/ are ready to talk about these cultural moments. PEP is pleased to be the home of several memorial endowments described below. To receive a copy of our Endowment brochure, or to talk to a staff member to learn more, please us and we'll be glad to discuss a variety of options with you. To contribute to any of these Endowment Funds, click here–and be sure to tell us in whose honor your gift is made. Thank you!
Leadership Aiken County Grant Program – Meant to encourage innovative new programs, or to deepen and strengthen programs already in place. Often educators tell us that they have great ideas – if only they could implement them or extend them to more students. Here is your chance to fund your great ideas.
The Margaret Cato Scholarship Endowment – for Ridge Spring-Monetta High School students.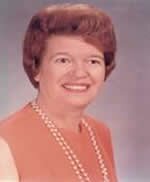 Margaret Eleanor Cato was born January 4, 1929 to Broadus Cato and Ella Faulkner Eubanks Cato at Monetta, South Carolina. Her father farmed and ran a small grocery store and gas station near what is now Ridge Spring-Monetta High School. Her mother taught school at the Monetta High School.
Ms. Cato was taught by her mother from a very early age and graduated from Monetta High School in 1945. She received her bachelor's degree in education in 1949 from Winthrop College and a master's degree from the University of Tennessee in 1964. Her first teaching job was at Windsor High School where her uncle, Lewis G. Eubanks, was a member of the board of trustees. When an opening became available, Ms. Cato transferred to Aiken High School, where she taught typing, bookkeeping, business law and other commercial courses until her retirement. She was involved in many extra school activities and always headed up the graduation programs.
Ms. Cato died on June 24, 2007 at her residence in Aiken, South Carolina and was laid to rest in Monetta at Mt. Pleasant Baptist Church Cemetery. In her will, she provided that the bulk of her estate should be used to endow a scholarship in her name for students graduating from Ridge Spring-Monetta High School. Her legacy as a dedicated educator will continue through the many young people her gift will encourage.
The Randy Brinkley Scholarship Endowment – for scholar/athletes at Silver Bluff High School.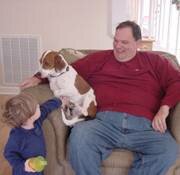 Randy Brinkley was born August 8, 1950 to Basil Turner Brinkley, Jr. and Eleanor Baggerly Brinkley in Ellenton, SC. In 1951 when the Government came into Ellenton and Dunbarton to build a nuclear plant Randy's family relocated to Jackson, SC. Randy lived there until he passed away January 25, 2006.
Randy graduated from Jackson High School in 1968 and attended the Citadel in Charleston, SC. Randy worked at Air Products and Chemicals in Langley, SC from August 1972-August 1990 and then went to work for Westinghouse Savannah River Company until January 2006.
Randy always loved baseball and football and played for years in school and also Jackson recreation ball. Randy coached baseball in Jackson for twelve plus years and in 1994 and 1995 coached a girl's softball team in Jackson. His love for sports took him to Silver Bluff High School in 1982 when Jackson High School became the Middle School. Randy got involved with the athletic boosters and became the Booster Club President for twenty plus years. His family established the Fund in his honor.
The Warren B. Whitson "Yes I Can" Scholarship Endowment – for dual enrollment courses during the senior year at Midland Valley and Silver Bluff High Schools.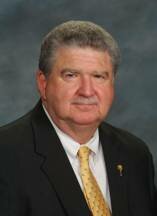 When long-time principal and administrator Warren Whitson passed away in July, 2009, he was mourned by generations of teachers, parents and students. Known for his generous nature and ability to encourage even the most troubled student, Whitson was well-suited to his role of principal, serving at Freedman Vocational School, Silver Bluff and Midland Valley High during his 37-year tenure. His positive attitude was captured in his personal motto – and on his license plate – "Yes I Can."
Thanks to family and friends, Mr. Whitson's motto is now honored through the Warren B. Whitson "Yes I Can" Memorial Scholarships at Silver Bluff and Midland Valley High Schools. Two different scholarships will be given: one to a college-bound senior, given by Mr. Dusty Rhodes; and the second through an endowment established at Public Education Partners which will be awarded to a rising high school senior who takes college credit courses before graduation, so called "dual enrollment courses."
"Warren would have loved this," said Jo Whitson, his wife, who established the Endowment in his name. "He was all about encouraging young people, and these scholarships will help students at Silver Bluff and Midland Valley High Schools. His heart was in these schools, in these kids and their communities. I am so pleased his good work will continue for them."